An interactive trade show display featuring 26 service parts, a recumbent bike, and air cannons. - "Project Awesome"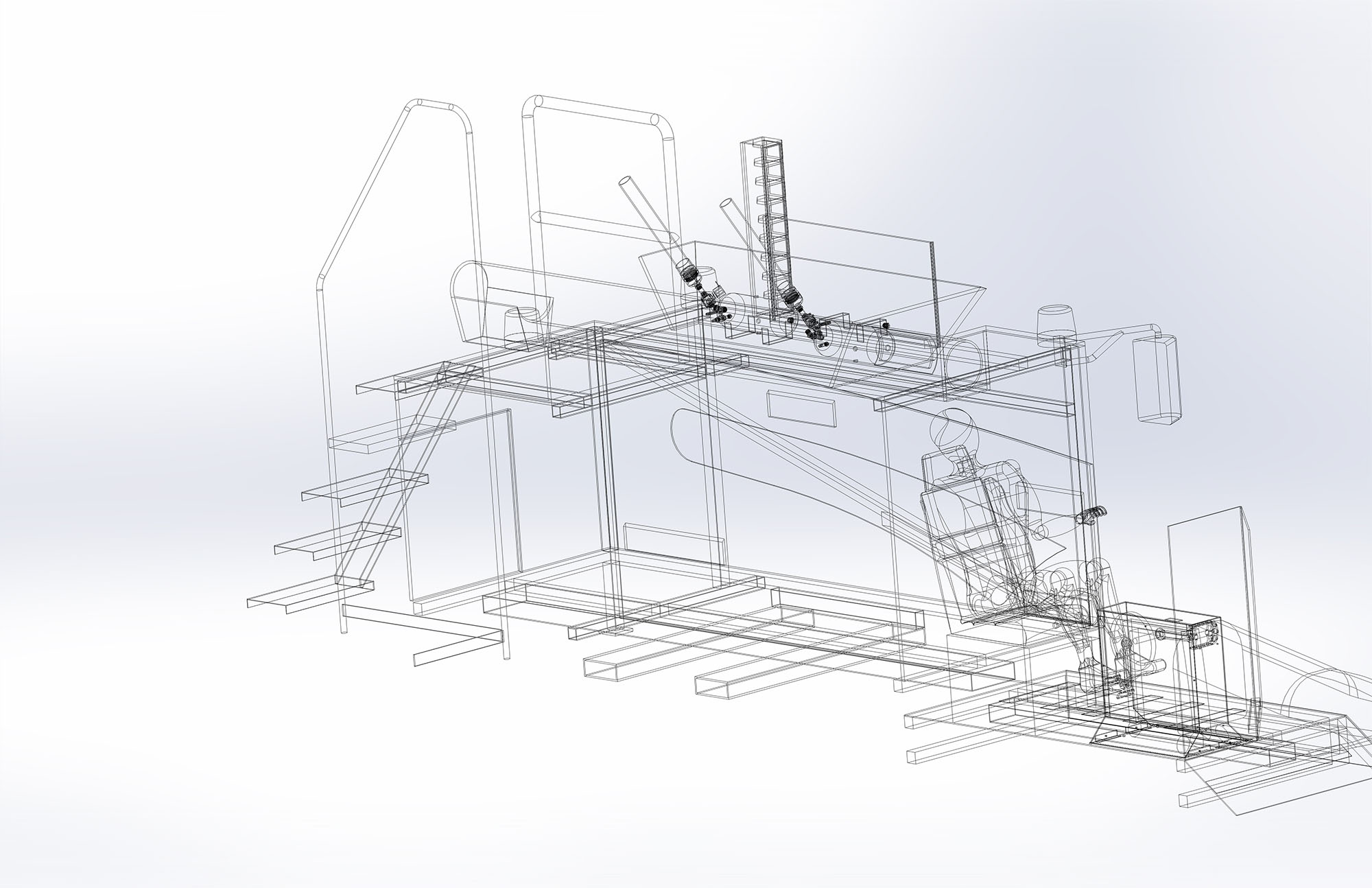 In our discovery meeting, Case New Holland stated, "There is nothing sexy about parts sitting on a gondola." In fact, they were looking for something more engaging and "awesome."
With much brainstorming and design work, we were able to provide this modular display that simulated a combine.
Yet, this was no ordinary combine—this display was a custom-fabricated body that had 26 CNH service parts integrated into its design.
If having the ability to market that many parts on a single display weren't enough, we placed a recumbent bike on the front of the mock combine. The bike read an attendees k/cal exertion as they pedaled with the use of an alternator.
If a contestant reached a pre-determined exertion level, pneumatic cannons in the grain bins at the top of the unit shot branded towels 60 plus feet into the crowd.
Hundreds of attendees surrounded this display due to the excitement.
This is the type of immersive experience that show attendees are seeking, which you can help deliver through ConceptWorks.
Project Details
Client Name:
Case New Holland
The Need:
Interactive trade show exhibit
The Process:
Brainstormed concepts
Produced renderings
Engineered CAD drawings
Fabricated/tested unit
Custom crated
Shipped unit to the designated trade show location
Aided in show-site setup
Features:
26 Case New Holland service parts
Recumbent bike
Air cannons
Custom combine body
Control monitor
PLC controls, solenoids
Materials Used:
MDF
Plywood
Metal
Vinyl graphics
Tubular steel
Acrylic
LED lights
Heat-bent plastic
PLC controls
Non-slip tread
Variety of paints and finishes
Dimensions:
20'l x 8'd x 8't
Outcome:
A unit that had returned a 13:1 ROI and paid for itself within a year.